Metal Stampings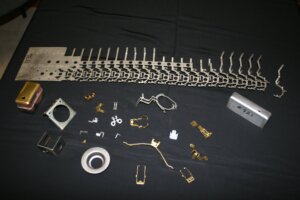 Metal stampings produced from brass, copper, stainless steel, carbon steel, phos bronze, monel and aluminum. Press tonnage from 2-ton to 200-tons. We run both line dies and progressive dies. Additional support operations include plating, powder coating, mig welding, resistance welding, soldering and brazing, heat treating and case hardening and assembly.
Brass Carburetor Floats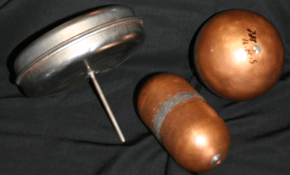 Many models of brass carburetor floats available to fit Rochester, Carter, Holley and Ford carburetors. Many floats for older vehicles are still available.